IERM Virtual Convention 2021
The IERM Virtual Convention was held Virtually from 2 to 3 September 2021. Presentations, case studies and think tanks included a full spectrum of Environmental & Recreational Subjects.
This year's themes were: CEMETERIES AND FATALITIES and URBAN GREENING

Registration
Paid up Metro/City Members:
R 2500.00 per link (No limit on attendees)
Non-member Metros/Cities and Non-paid up Metros/Cities:
R 3000.00 per link (No limit on attendees)
Paid up Local and District Municipalities:
R 1500.00 per link (No limit on attendees)
Full- time Students:
Free (2021 Proof of Registration is required)
Registration is closed for this event
R3 000 SPONSORSHIP BENEFITS
•Maximum 5 minutes video to be played during the conference
•Logo branding on speaker's presentations
•Sponsor banner branding
•Sponsor mentions by MC and/facilitators
•Sponsor branding on IERM website & Social Media
Our institute hosted its first virtual convention on 2 & 3 September 2021.
THEME: CEMETERIES AND FATALITIES
with the following SUB-THEMES:
•Sustainable Cemetery and Crematoria practices
•Indigent and Pauper Burial Management
•Land availability / challenges
•Operational management
•Green Infrastructure and landscape beautification
•Legislation
•Case Studies - Community Participation, Changing Community mind sets,
•Environmental / Pollution challenges
•Research
•Landscape Planning
•Religious Studies
•Community mindsets, Alternative Burial Method
with the following SUB-THEMES:
•Importance of open and green spaces
•Urban open and green spaces systems
•Application of technology in the planning of open and green spaces
•Environmental values/benefit
•Economic values/benefit
•Community values/benefit
•Educational values/benefit
•Urban horticulture
•Green corridors
•Landscape planning, design and restoration
•Air pollution mitigation with plants
•Water management for urban green spaces
•Green technologies
•Green roofs
•Tree management
•Community gardens
•Community engagement and perspective on trees
•Urban green infrastructure and urban sustainability
•Modelling urban trees and climate
•Community engagement and perspective on trees
•Redefining the Urban Open Space
Contact

Abigail

at the IERM Secretariat on (011) 061 5000 or
email

abigail@vdw.co.za

should you require any further information.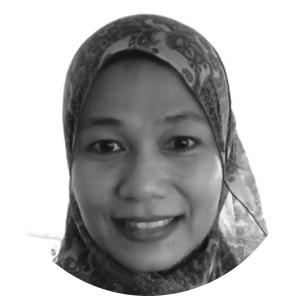 Dr. Nor Akmar Abdul Aziz
​

Faculty of Forestry, Universiti Putra Malaysia
Dr. Nor Akmar Abdul Aziz is currently a senior lecturer in the Department of Recreation and Ecotourism, Faculty of Forestry, Universiti Putra Malaysia (UPM). She started her career in UPM Bintulu Campus as a tutor in 2002. She obtained her Diploma of Forestry in 2000 and Bachelor of Forestry Science (2002). She continues her Master of Science in Park and Outdoor Recreation (2006) from UPM.
In March 2012, she came back from Denmark with PhD in Greenspace Management awarded by the University of Copenhagen, Denmark with the PhD Thesis entitled Green Space Use and Management in Malaysia. In September 2014, she transferred to Universiti Putra Malaysia, Serdang. Her research focus is on green space use and management which emphasize in landscape therapy. She is active in seeing an interaction on humans' mental and wellbeing with greenspace. Being a researcher, she has published more than 15 articles, 10 chapter in books and, 3 books. Currently, she teaches Urban Forestry Management, Park Operation and Maintenance and Park and Recreation Resource Inventory for undergraduates.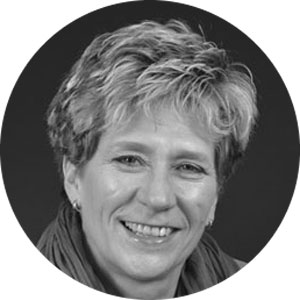 Dr. Elize van Staden
​University of South Africa
Elize completed her undergraduate Horticulture qualifications with TUT in 1986 and a MSc Environmental Management at UNISA in 2013. Currently she is awaiting the results for a PhD study in Environmental Management completed in 2020. She is a registered Professional Landscape Manager with SACLAP, a Council member and the Chairman of the Landscape Registrations committee. She has been part of the IERM since 1982, is currently serving on the executive committee and represents IERM on the World Urban Parks Academy.
She worked for Eskom in the Horticulture department between 1982 and 1999 before moving to the wholesale plant industry at Malanseuns from 2000 to 2010. During which, she worked as a part time lecturer for TUT and Lifestyle College presenting horticulture and landscape design modules. Currently she is the external moderator at Lifestyle College.
In January 2011, Elize joined UNISA as a lecturer in the Ornamental Horticulture Department where she is currently the programme leader, involved in presenting undergraduate and post graduate modules and supervising seven Master students.
Elize has one published article in an international journal and two submitted articles awaiting an outcome. She has presented papers at eight local and international conventions and conferences.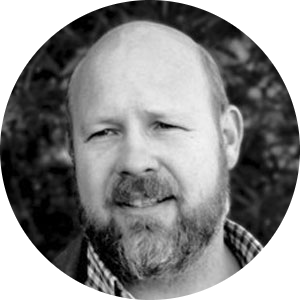 Johan Barnard
​

Newtown Landscape Architects
Johan is a Professional Landscape Architect with thirty-five years' experience in landscape architecture and urban design. Specialising in construction detailing and contract documentation, site supervision and contract management. Also lectured urban and landscape design in the Department of Town Planning at Wits University, in Environmental Studies at Wits Technikon and Landscape Architecture at the University of Pretoria. He is a past President of ILASA and past Chairman, Treasurer and Registrar of SACLAP. Currently serves on the National UDISA Steering Committee.
Principal, Landscape Architect, Urban Designer at NEWTOWN LANDSCAPE ARCHITECTS:
• Manages the Company and oversees general operations. Responsible for landscape and urban design projects. In charge of the firm's construction and tender documentation, as well as site supervision and cost and contract management
• Landscape Architecture
• Urban Design
• Environmental Planning
• Master Planning
• Lead Projects for all Work Stages 1-6
• Practice Management
• Business Development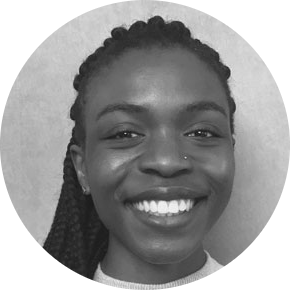 Ruth Manda
​
GREENinc Landscape Architecture + Urbanism
Ruth holds degrees in landscape architecture from the University of Pretoria (BSc, BHons and MLArch). She is currently a registered landscape architect at GREENinc Landscape Architecture + Urbanism based in Johannesburg, South Africa, where she is involved in projects in South Africa, Botswana and Lesotho.
Ruth has been an active member of the Institute of Landscape Architects of South Africa (ILASA) since 2016, and as of January 2021, has been the Chair of the Gauteng Region of ILASA.
In 2018, Ruth was featured as part of the 2018 Pro Landscaper "Faces of the Future" campaign which highlighted young professionals in the green industry.
Her Master's dissertation focused on the adaptive reuse of quarries through minimal landscape design, and she hopes to further research regarding the adaptive reuse of degraded landscapes in South Africa through a landscape-based design approach.
In her downtime, Ruth enjoys producing art and photographing the built and natural environment.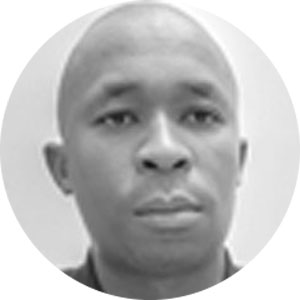 Daniel Seanego
​
Molemole Local Municipality
Daniel Seanego was previously employed by Provincial Department Environment, thereafter worked at the Lepelle Nkumpi local municipality and he is currently a Superintendent in the Waste and Environment unit of the Molemole Municipality in Limpopo. He studied environmental science. His presentation will demonstrate the challenges and opportunities associated with managing rural based municipalities.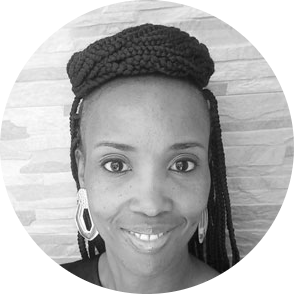 Dr Xolile Mkhize
​
Mangosuthu University of Technology
• Current position Held: Senior lecturer/ Researcher
• Research Subject: Food and Nutrition Security, Food Safety and Urban Agriculture
• Institution: Mangosuthu University of Technology, Faculty of Natural Sciences, Department of Community Extension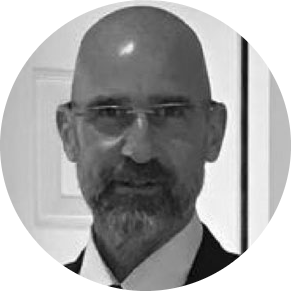 Thomas Burckardt
​
Synapsis Software
Thomas Burckardt is the Chief Executive Officer of Synapsis Software, which designs software packages for municipalities and businesses. Prior to that he was the Founder and Managing Director of a company called Experience Eastern Cape Computer Consultants cc. He studied Mechanical Engineering at the University of Stuttgart, Germany. His key skills are: Software Development and Systems Administration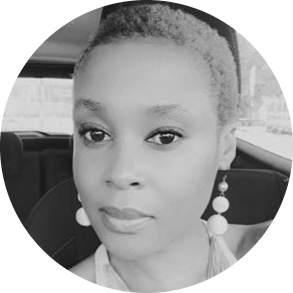 Thato Montjane
​
Johannesburg City Parks and Zoo
Thato holds a Bachelor of Science Degree in Agriculture; majored in Agricultural Horticulture at the University of Limpopo. She has 10 years' experience in the Agriculture industry. She gained experience in Horticulture Inspection services from working at the OR Tambo International Airport, working at the Perishable Products Export Control Board (PPECB) as a junior inspector.
She is currently employed at the Johannesburg City Parks and Zoo, working as an Agriculturist. She manages food gardens developed by JCPZ in disadvantaged regions, distribute fruit trees and also work together with other departments under the umbrella of food security in the City of Johannesburg.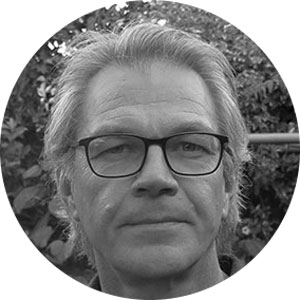 Hamish Coates
​

The Greater Metropolitan Cemeteries Trust
Hamish is a registered landscape architect with over 25 years of experience in a diverse number of roles, working across a variety of landscape types. Currently Hamish is leading a design team at the Greater Metropolitan Cemeteries Trust in Melbourne Australia with a focus on developing cemeteries as unique and culturally diverse places that benefit the wider environment and community.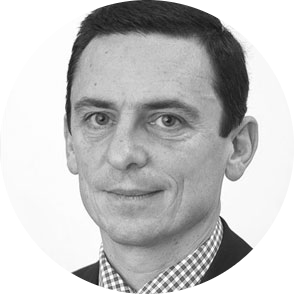 Mark Camley
​

London Legacy Development Corporation
Mark is passionate about parks and open spaces, having played a leading role in some of the UK's best loved parks. He joined LLDC in January 2012 and led the opening of the North Park and Copper Box Arena in July 2013. Mark led the design of the South Park and directed the opening, including the Aquatics Centre, the ArcelorMittal Orbit, and new landscape in April 2014.
More recently he has taken on operational responsibility for LLDC's wider estate, and other aspects of LLDC's work including becoming a Director of London Stadium 185 and a Director of Stratford Waterfront Management Company.
Prior to joining LLDC, he was CEO of The Royal Parks for over six years, where he led the parks to achieving Green Flag, and introduced new events like Winter Wonderland.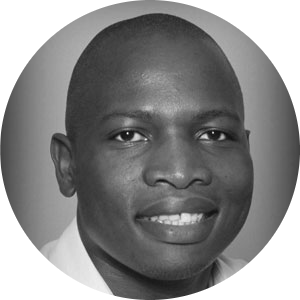 Desmond Musetsho
​
University of South Africa
Mr Musetsho is a member in good standing of the International Association for Impact Assessment SA = he served in various positions such as in the NEC and as Branch Chairperson for the Limpopo Branch. He just completed his PhD at the University of South Africa (UNISA). He also holds a Master of Business Leadership (MBL) from the UNISA Graduate School of Business Leadership.
He is currently the Deputy Chairperson of EAPASA, where he serves in various committees, served as Chair of the Audit and Risk Committee, Chair of the Registrations Committee. He is a SACNASP Council member since 2015, where he is also a member of the Environmental Sciences Professional Advisory Committee (PAC), amongst other committees. He is also attached to the Institute of Waste Management of Southern Africa (IWMSA) Central Branch.


He is currently also attached to the South African Wetlands Society as a Board Member. A former lecturer from both the University of Venda and the University of Limpopo. Director and Senior Environmental Scientist at Naledzi Environmental Consultants (Pty) Ltd, since 2003.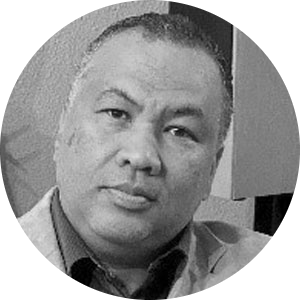 Jacques Cedras
​

Representing the IERM
Jacques Cedras has 25 years of contract management and horticultural management experience. He cut his teeth in the turf grass golf estate, hospitality and resorts management environment.
In 2004 he became a director for a Somerset West based horticultural management and landscaping company that served blue chip clients, sought after hospitality resorts, many prestigious estates and coveted hotel groups in the Western Cape.
In 2011 he joined the City of Cape Town. His local government experience ranges from Cemetery Management, Horticultural / Arboricultural, Public Open Space management including facilities management, serving in diverse communities. Jacques is the incoming president of the IERM and is the Western Cape branch chair. He is also a sitting member on the World Urban Parks Association.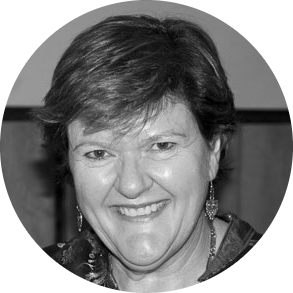 Kay Montgomery
​

National Invasive Shot Hole Borer Steering Committee
With a background in academia, newspapers, magazines and a passionate interest in the environment, Kay Montgomery is a biodiversity communications and advocacy specialist. As a journalist, Kay covered the green industries and for two decades has been on the cutting edge of invasive species advocacy.
Following the passing of the invasive species regulations in 2014, Kay became involved in training Groen Sebenza biosecurity interns for airports, harbours and terrestrial borders. Between 2015 and 2018, she also trained thousands of people in invasive species identification and developed an online resource for the country on www.invasives.org.za.
In June 2021, the Department of Environmental Affairs launched a National Invasive Species Advocacy programme. Under the programme, a National Invasive Shot Hole Borer Strategy Framework will be launched and an invasive species advocacy compliance campaigns developed for municipalities and civil society.


The involvement, participation and leadership of IERM members in this ground-breaking initiative will be critically important for the country.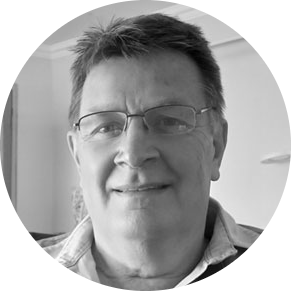 Stefan du Toit
​
Mogale City
Stephan holds a MSc in Parasitology & Physiology from the University of the Free State.
He was appointed as HOD of the Mammology Dept at the National Museum in Bloemfontein from 1991 – 1994, from where he was appointed at the then Krugersdorp Municipality as Environmental Manager.
He is still working at Mogale City Local Municipality and appointed as Assistant Manager: Environmental Protection and has subsequently qualified in Disaster Management and various specialist fields of Integrated Environmental Management.
He is registered as an Environmental Scientist at the SA Council for Natural Scientific Professions and is also designated as an Environmental Management Inspector.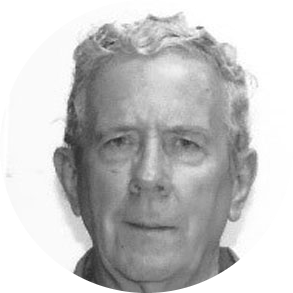 Dr. Michael Leech
​
Mangosuthu University of Technology
​
• Doctorate in Environmental Practice.
• Masters in Parks and Recreation Management.
• Numerous Certificates and Diplomas in Horticulture.
• Recreation Presenter.
• Landscape Manager in Maintenance and Construction - SACLAP.
• Moderator — Tshwane University of Technology.
• Lead Researcher- Research Incorporate - 4 Publications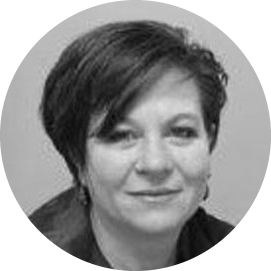 Linda Grimbeek
​
Kruger Lowveld Chamber of Business and Tourism
Linda is obsessed with cemeteries. Since pre-school days she would sneak off to spend time or even spend nights sleeping in cemeteries. She was feeling sorry for those people who were left there all alone and wanted to keep them company. This is how the thought was first triggered that there must be a better solution to include them in our daily lives. They may be gone but should not be forgotten.
After a 30-year career in a variety of business fields, but mainly tourism, she also discovered the importance of green spaces in a city or town. During her time at the chamber of commerce and working very closely with municipalities, I gained an in depth understanding of the shortcomings of budget and space for parks and cemeteries and also that they have a desire to plant more, but they can't. Finally, with a background in psychology and many years of team-building experience, it is her particular expertise to motivate people to consider new ideas or to fit into new environments or teams.
This is how she came to challenge herself to find a way to move cultures and religions to at least consider alternatives to burial.